The Tribe (2013) is a two part work that deals with issues of race, gender, sexuality -- the eponymous "tribalism" of the human race.

It is a work of two parts -  A more traditionally "theatrical" section re-telling the fall of Lucifer, and a more contemporary "documentary" section examining the life of a woman fearful of life outside her room.

It explores the unfortunate tendency of humanity to define ourselves into groups from which outsiders can be denigrated. Even as we try and right the inequities of the world, we run the risk of reverting toward thinking of humanity as a series of group identities -- instead of seeing the world as being made up of individuals, each of salient variance. The Tribe is a passionate call toward a world view that insists on seeing each other as individuals -- a world view less herbivorous and mealy mouthed as one might initially be led to think.

My incredible team consisted of
Performers - Mikala Westall, Paul Grabovac, Ella Hetherington
Designers - India Mehta (set/costume), Mia Holton (videography), Shawn Tan (visual)
And Meabh Walton the amazing Stage manager
All images and video in this series by Mia Holton
- Joe Lui (Writer/Director/Composer/Lighting designer on The Tribe)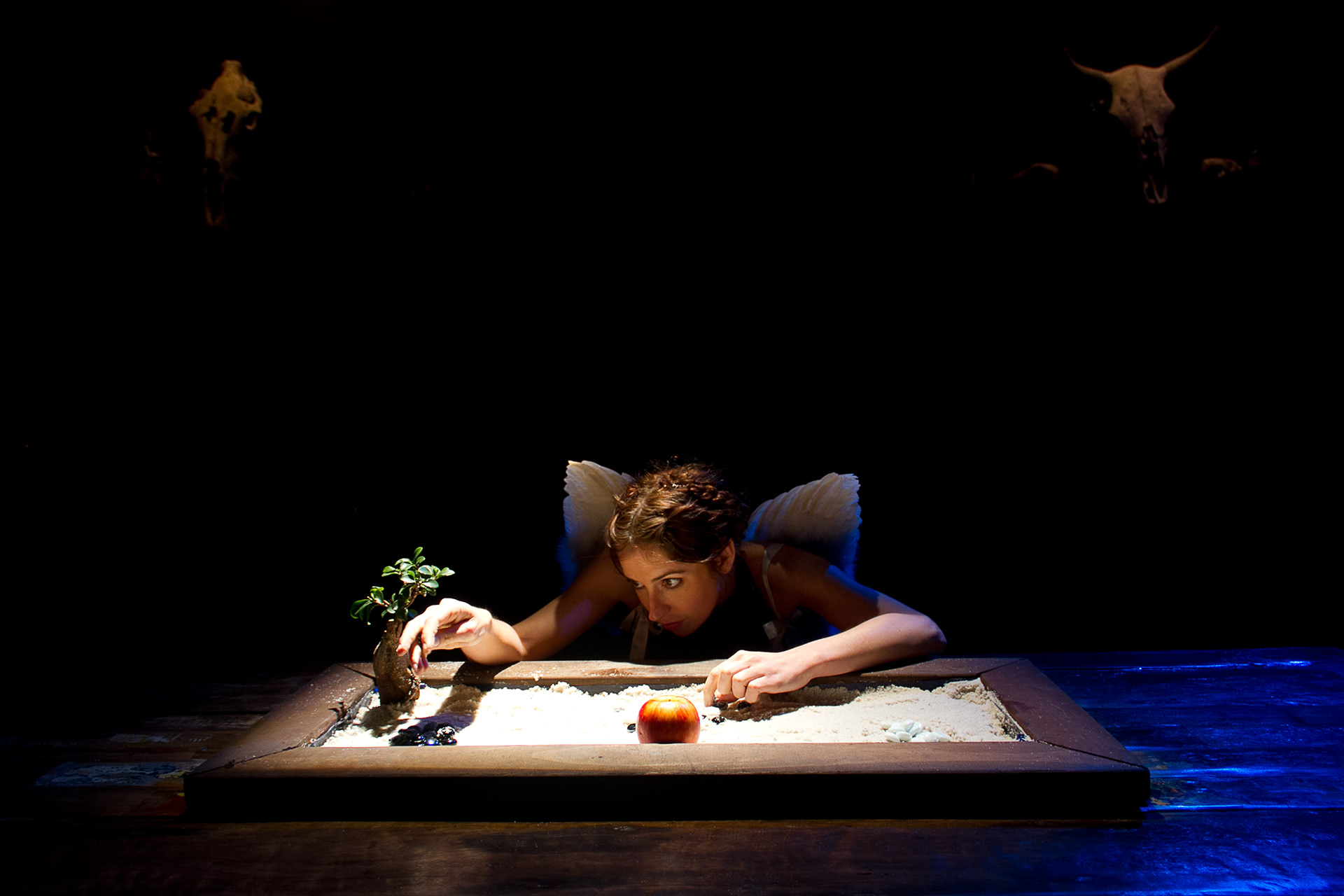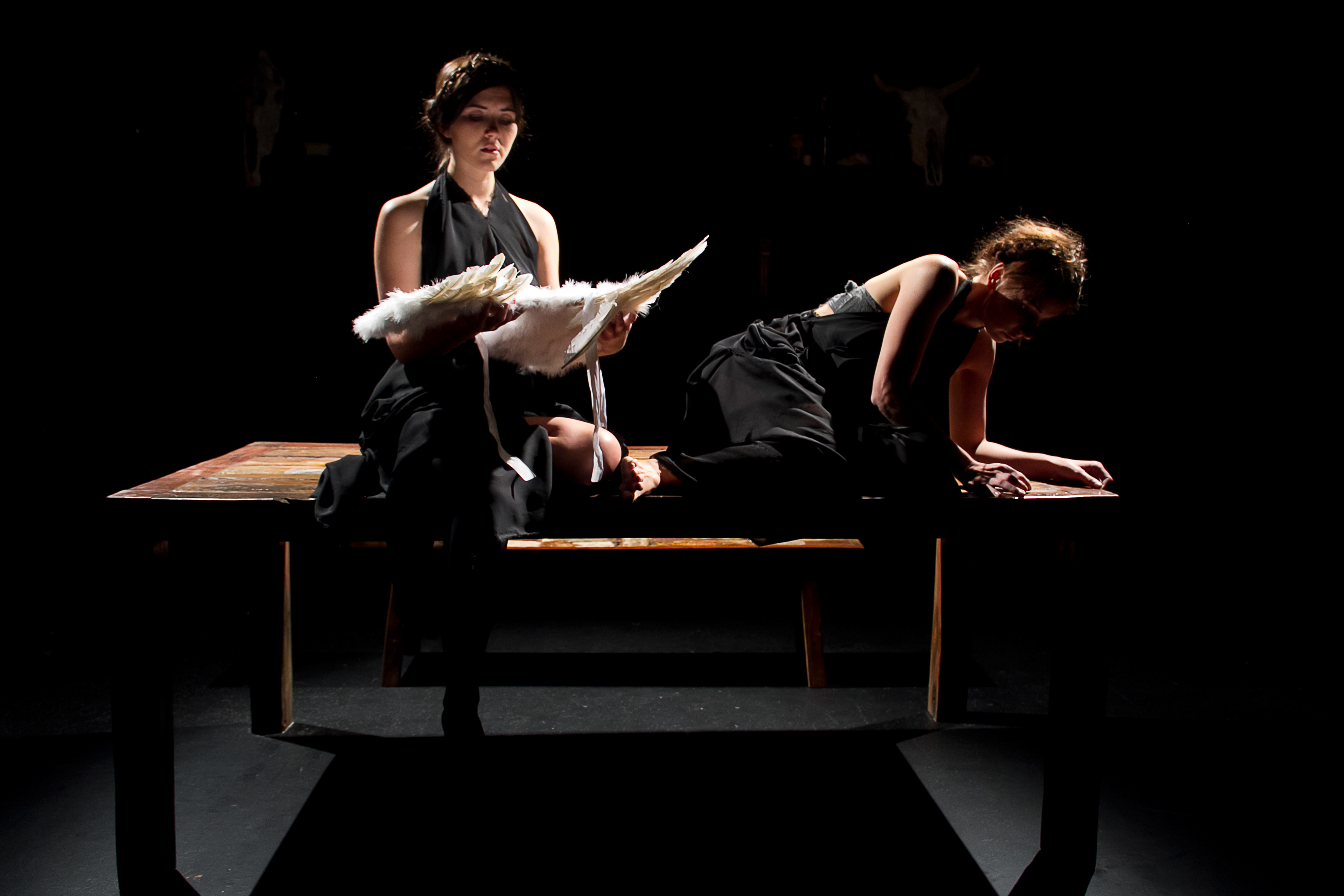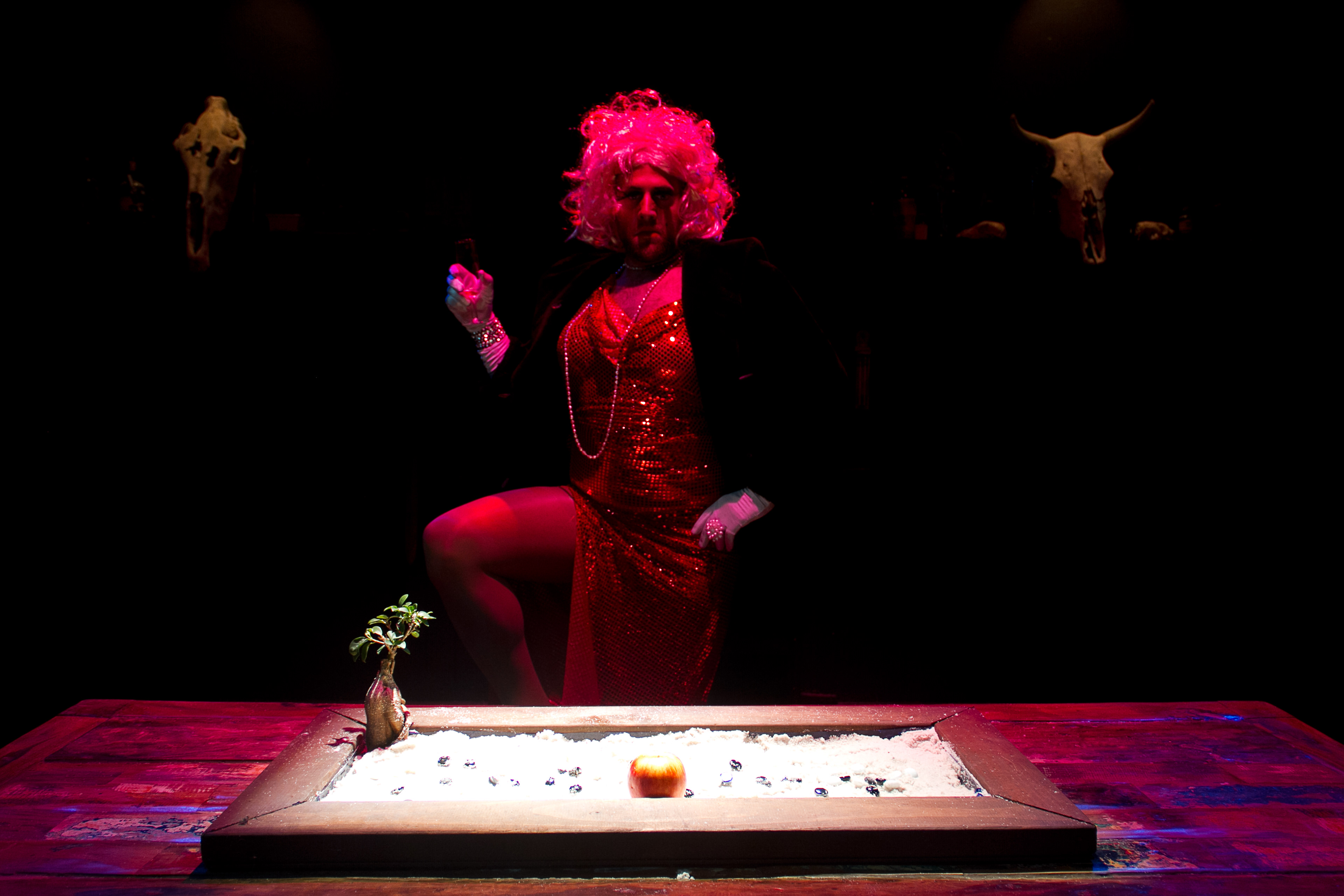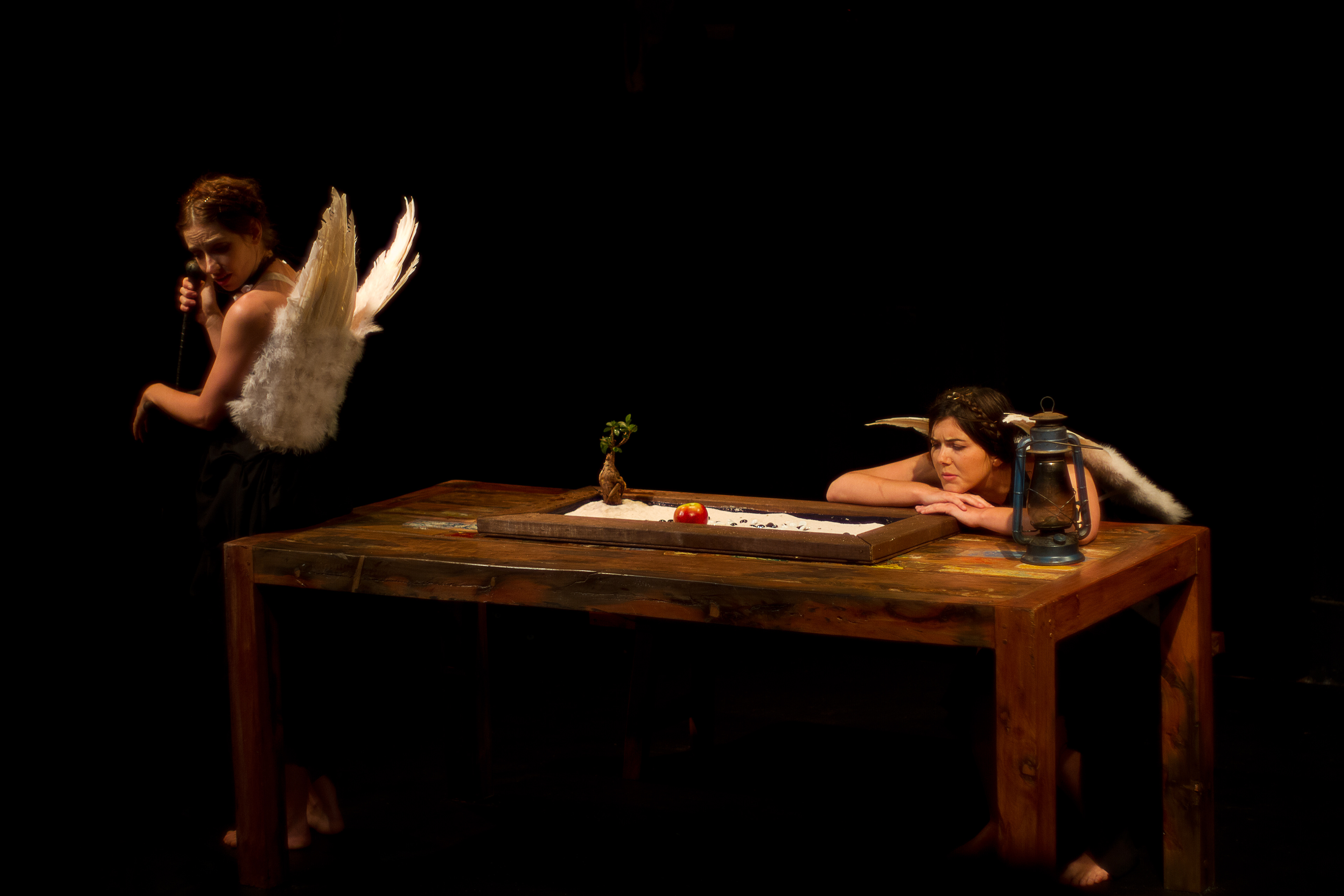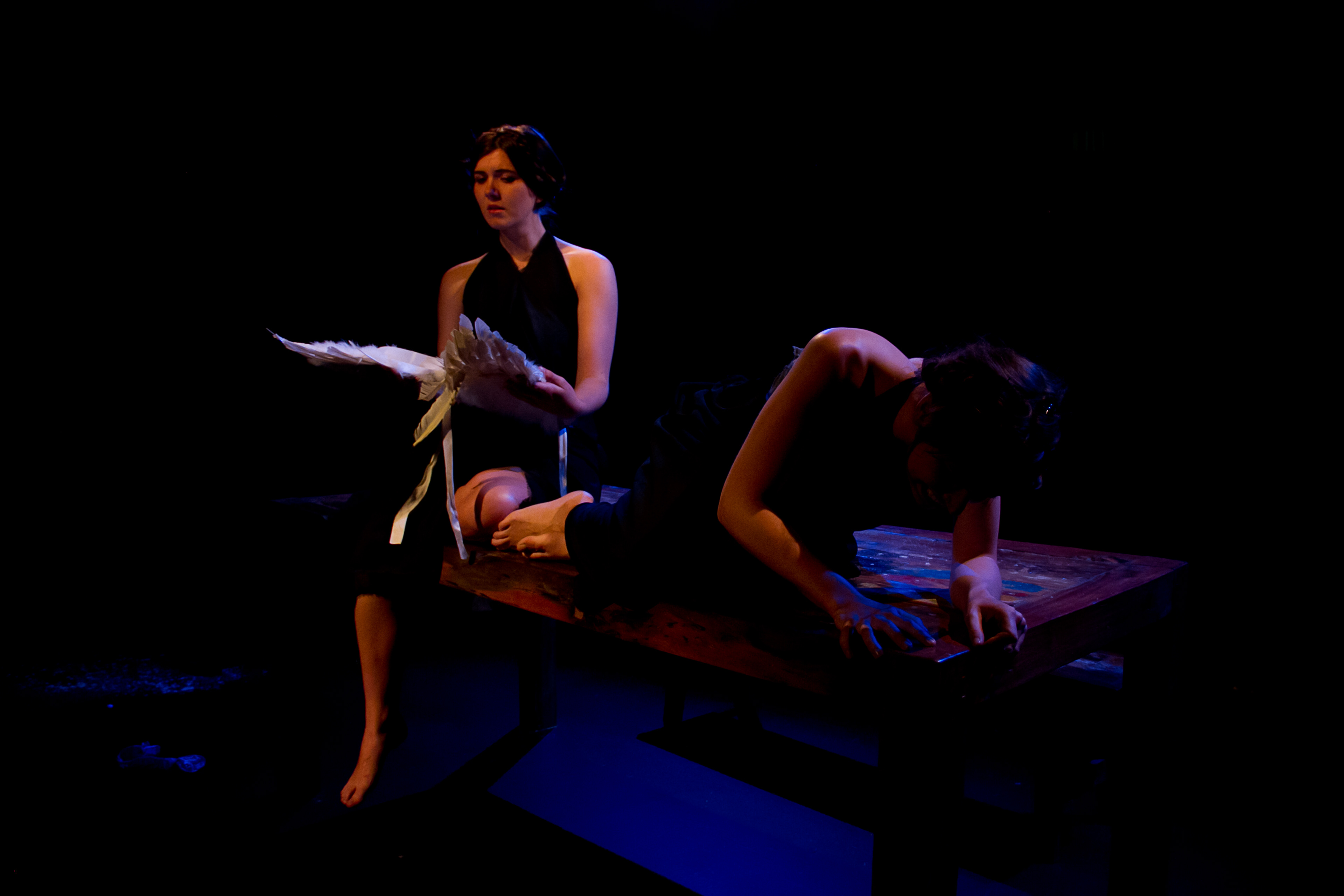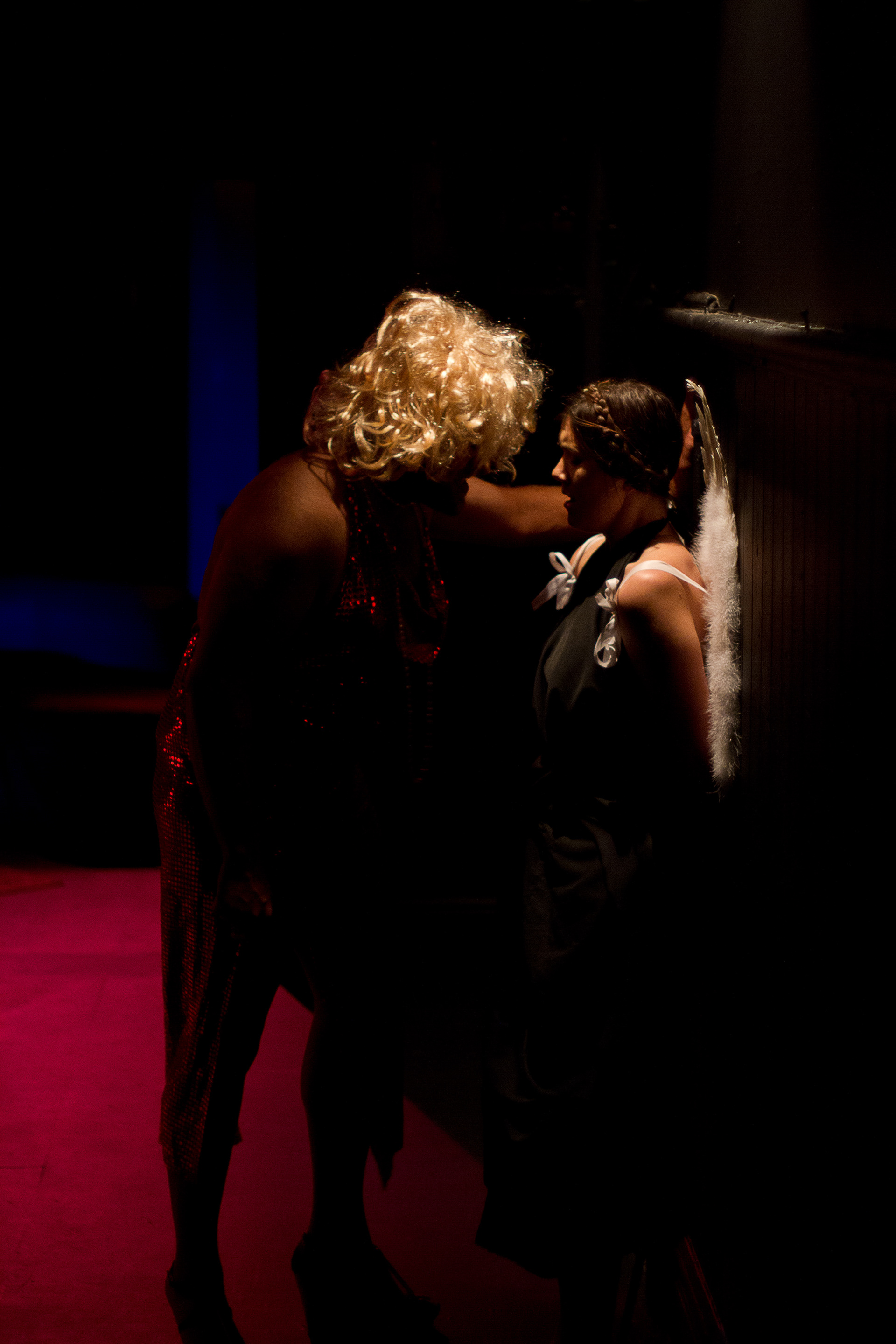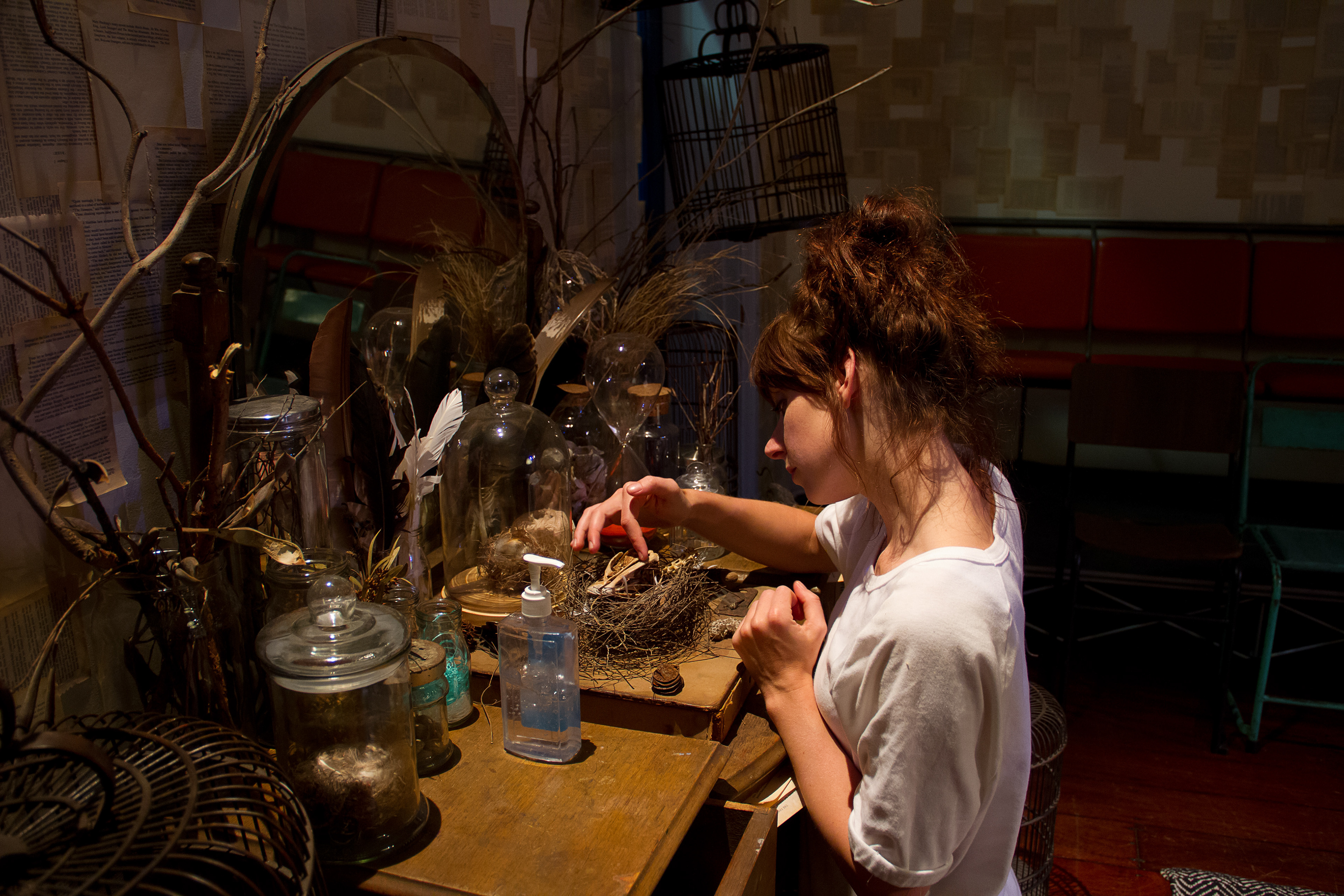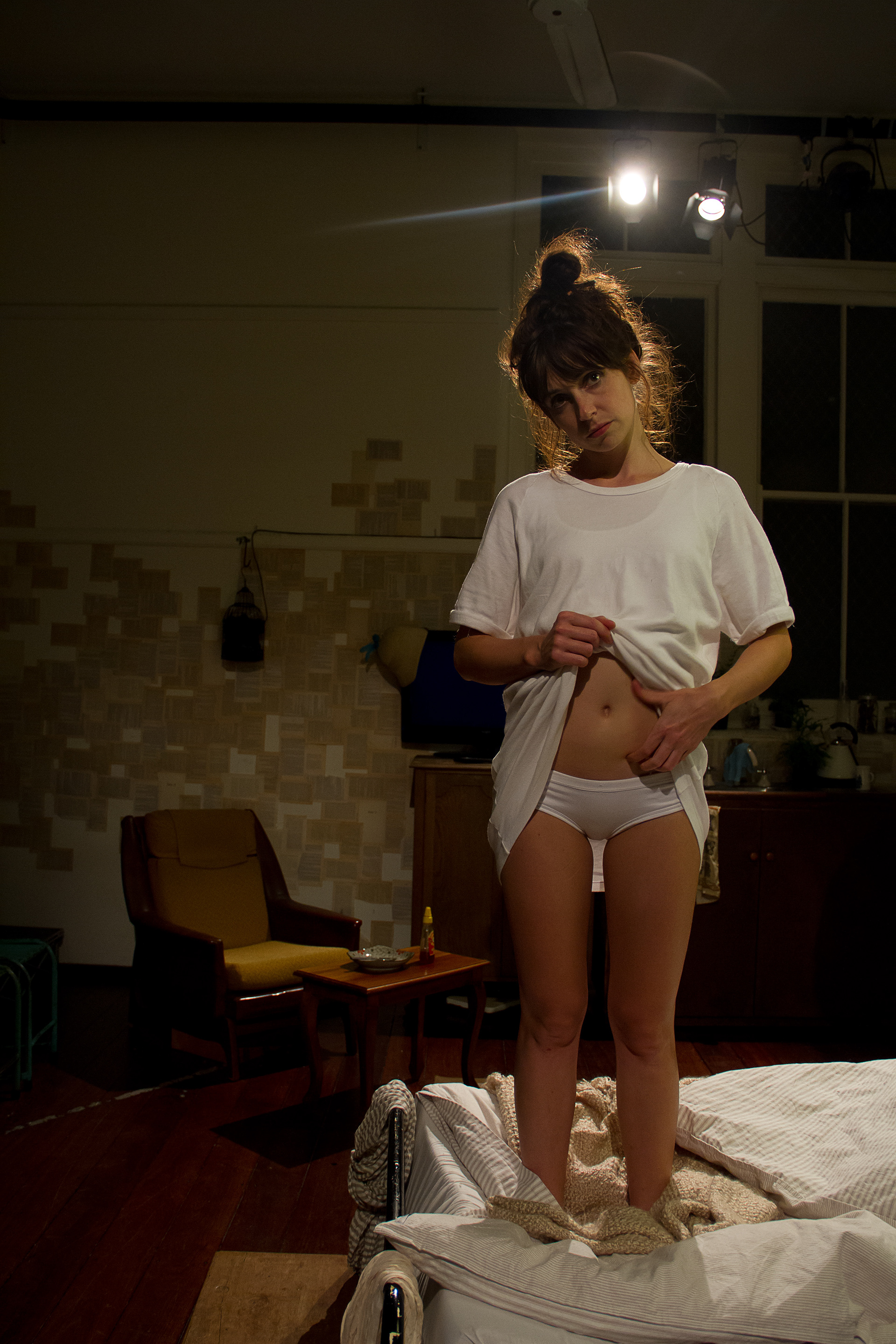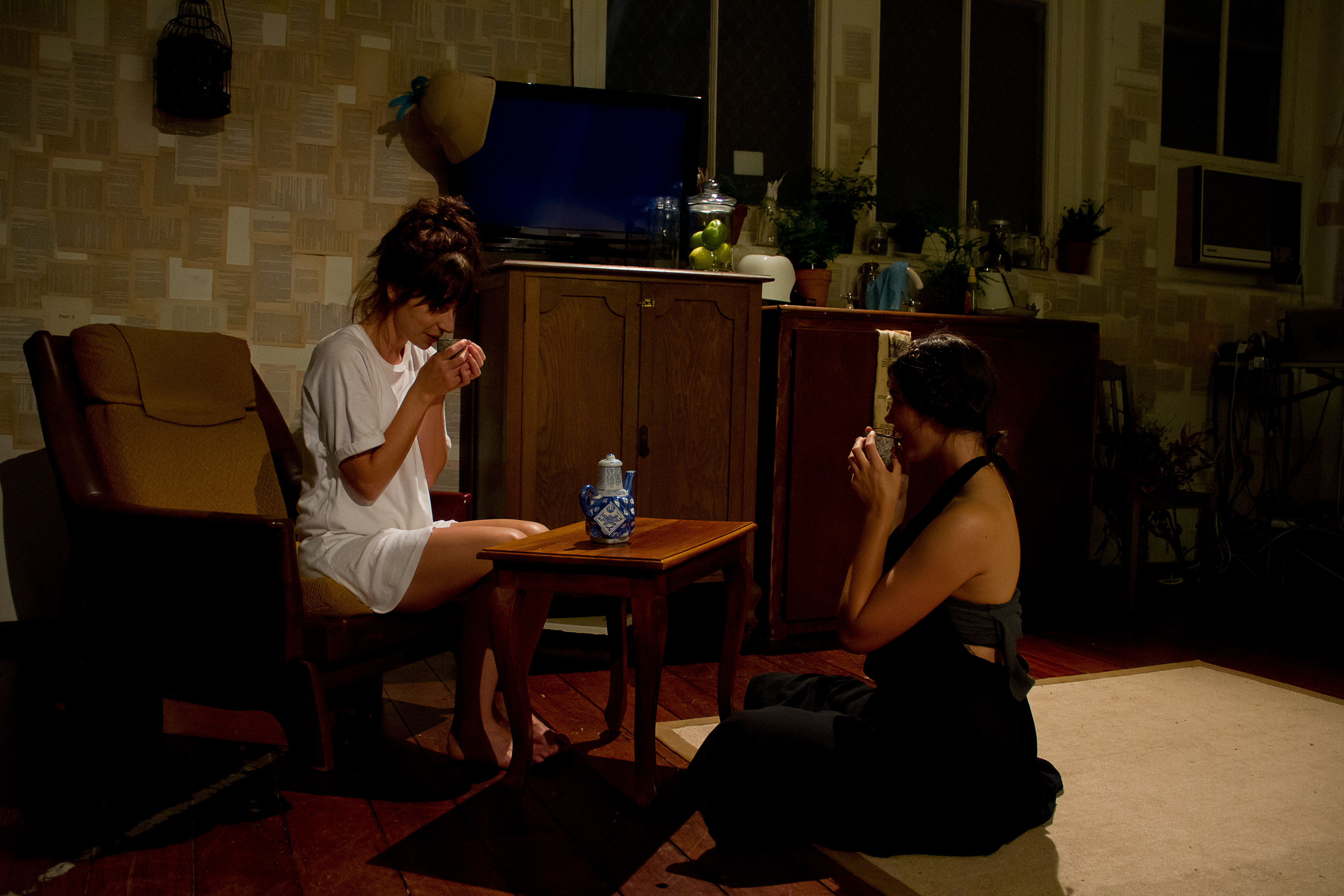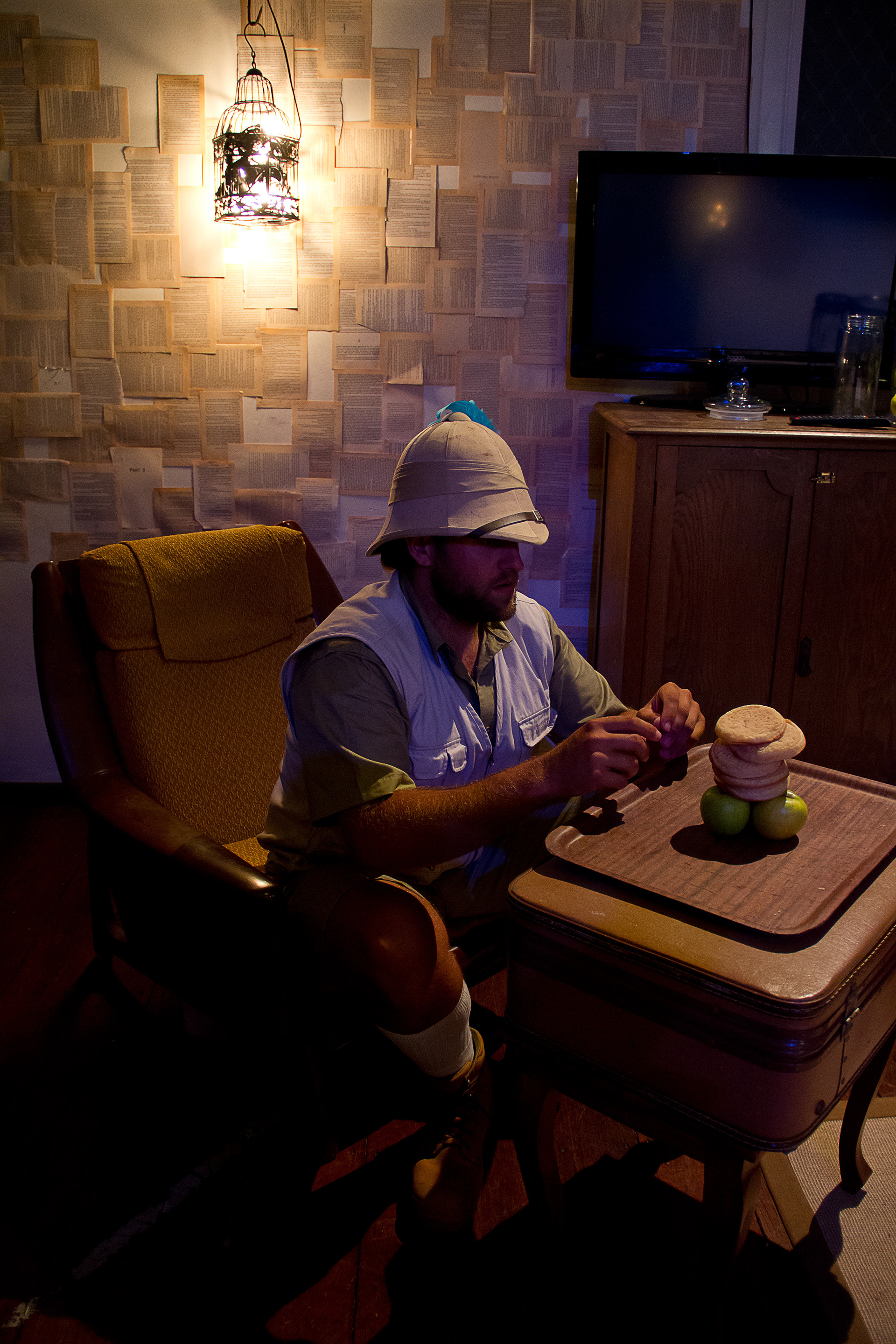 "Renegade Productions never shy away from the harder side of theatre, its polemic tradition. In The Tribe it comes attired in dramatically fascinating robes.
Plenty of food for thought, presented beautifully.  The Tribe is an intellectual and theatrical treat, as well as a cry for change in our world."
"Grabovac was a God like I've never seen and one whom I actually pitied; Westall's fervor and determination is tangible and infectious; and Hetherington's inner turmoil in both pieces is sincere and easy to empathise with. They are perfect conduits for the story and the ideas Lui presents in this universe they have created with gorgeous, spooky, detailed design by India Mehta and clever videography by Mia Holton. This is collaboration at its finest and it is abundantly clear that the whole group is well in sync, stylistically and philosophically."
"Much of its enjoyment comes from some droll allusions – the Flood is wine being spilled over a sandbox, apples bob up everywhere – and even more by some very strong performances, notably from Hetherington, who is always courageous and magnetic.
But if you think I'm avoiding passing judgement on The Tribe, you're right. It's an idiosyncratic, subjective piece, whose beauty, or folly, will only be in the eye of the beholder. Succeed or fail, though, I doubt there's anyone else around these parts with the chutzpah to try what the ineffable Joe Lui has here."